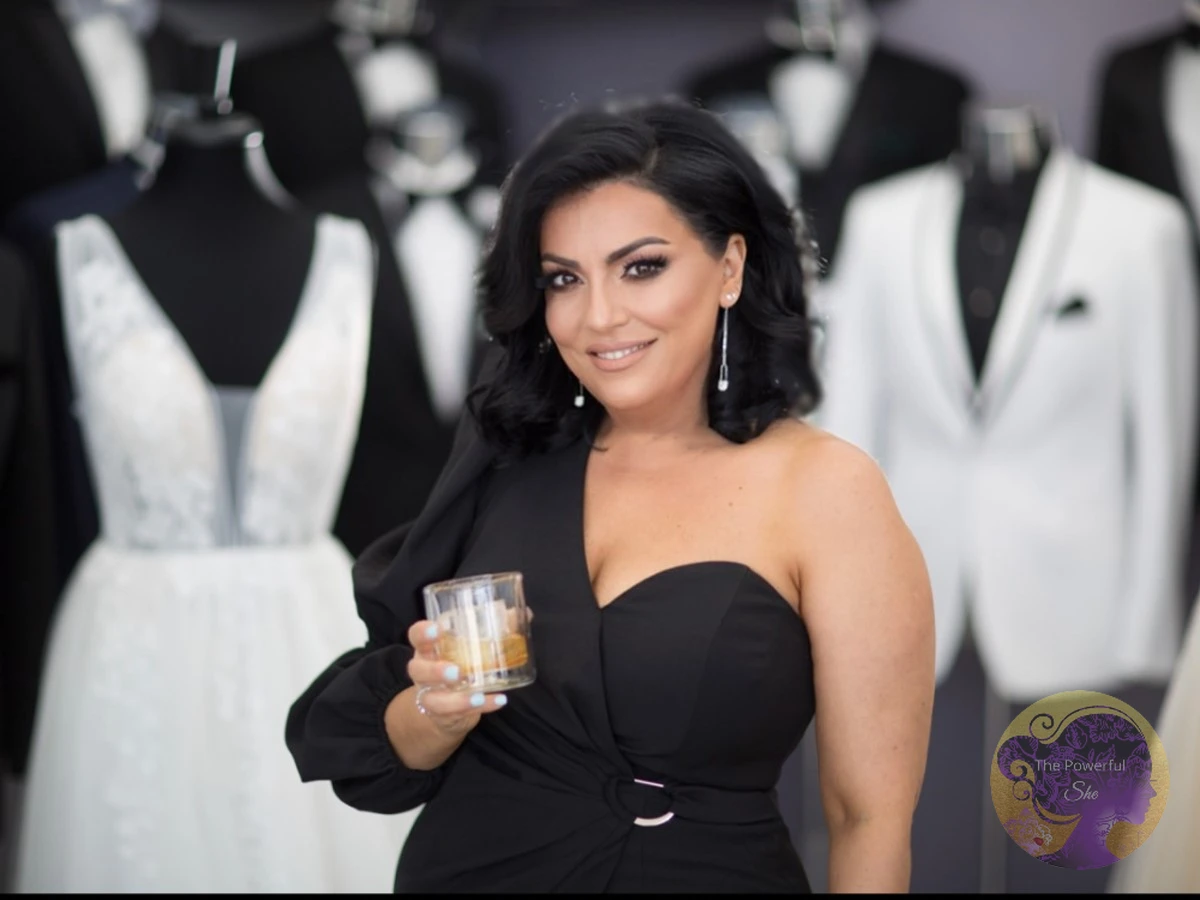 Zarik Kazanchian
"Stitched in Fate"
Born in Yerevan, Armenia, Zarik Kazanchian was destined to be in fashion. Growing up in the world of design, she flourished as she set off on her own ventures. From the age of three, she was taught how to sew by her grandmother. With many designers in her family, Zarik knew that this, too, was in her blood. As an immigrant to America, she understood that she had to work twice as hard to prove herself. Her talents were advanced as she graduated from the Fashion Institute of Design & Merchandising (FIDM) in 1993.
Her career started as an assistant designer in Los Angeles, CA. She quickly dived into work and spent hours upon hours helping create an entire wardrobe collection. After an early retirement from fashion due to health concerns, she took on the position of Product Developer in 2007. Her new role allowed her to examine and critique artwork before it was finalized and sent off to production. Some of Zarik's own artwork has been turned into products such as keychains, magnets, and bottle openers. Collaborating with companies such as Hard Rock Cafe, House of Blues, Oakley and Disney was a part of her daily routine. This experience allowed her to travel the world, understand the aesthetic of various cultures, and bring that knowledge back home to push new global trends.
Today, Zarik is a stylist who can be found in her boutique KIRAZ Bridal & Tux, located in the heart of Glendale, CA. As it was always her dream to be back in fashion, she broke barriers along the way and made this dream into her reality. Styling men with various styles of tuxedos and suits, as well as women in bridal and evening wear, this boutique has it all. "A second home," as Zarik would say, KIRAZ Bridal & Tux offers the attire and hospitality that Zarik is known for.
This boutique is known for its trendsetting styles in men's and women's wear. Inspired by her experience in fashion and product development, KIRAZ Bridal & Tux is the culmination of her talents.
Excerpt from Zarik Kazachian's The Powerful She Chapter: "Stitched in Faith"
Sitting here going down memory lane…I always knew I wanted to be a fashion designer.
My grandmother was a couture designer back in her homeland of Lebanon. I was born in Armenia, and as a 3-year-old girl, I would sit, watch, and marvel at the way she'd saw – it was so fascinating how she would create an entire wardrobe with her tiny delicate hands. While most of my cousins and neighborhood kids played outside, I would rather sit with my grandmother in her sewing room and sew clothes for my dolls.
To this day, I have kept not only memories but pictures and certain ornaments that remind me of her and that means the world to me.
Read the rest – Get The Powerful She