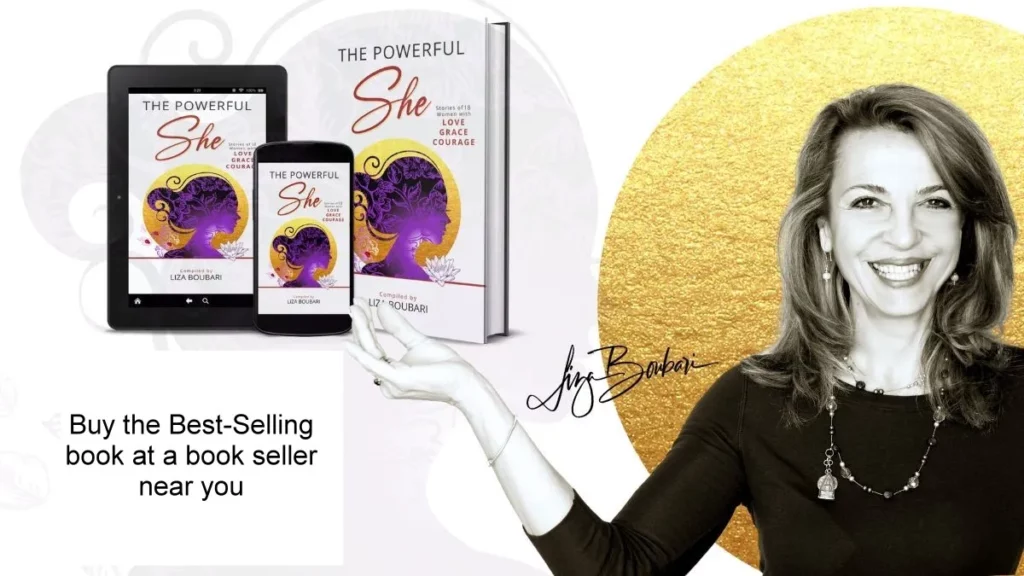 Welcome to The Powerful She!
Stories of 18 Women of
LOVE – GRACE – COURAGE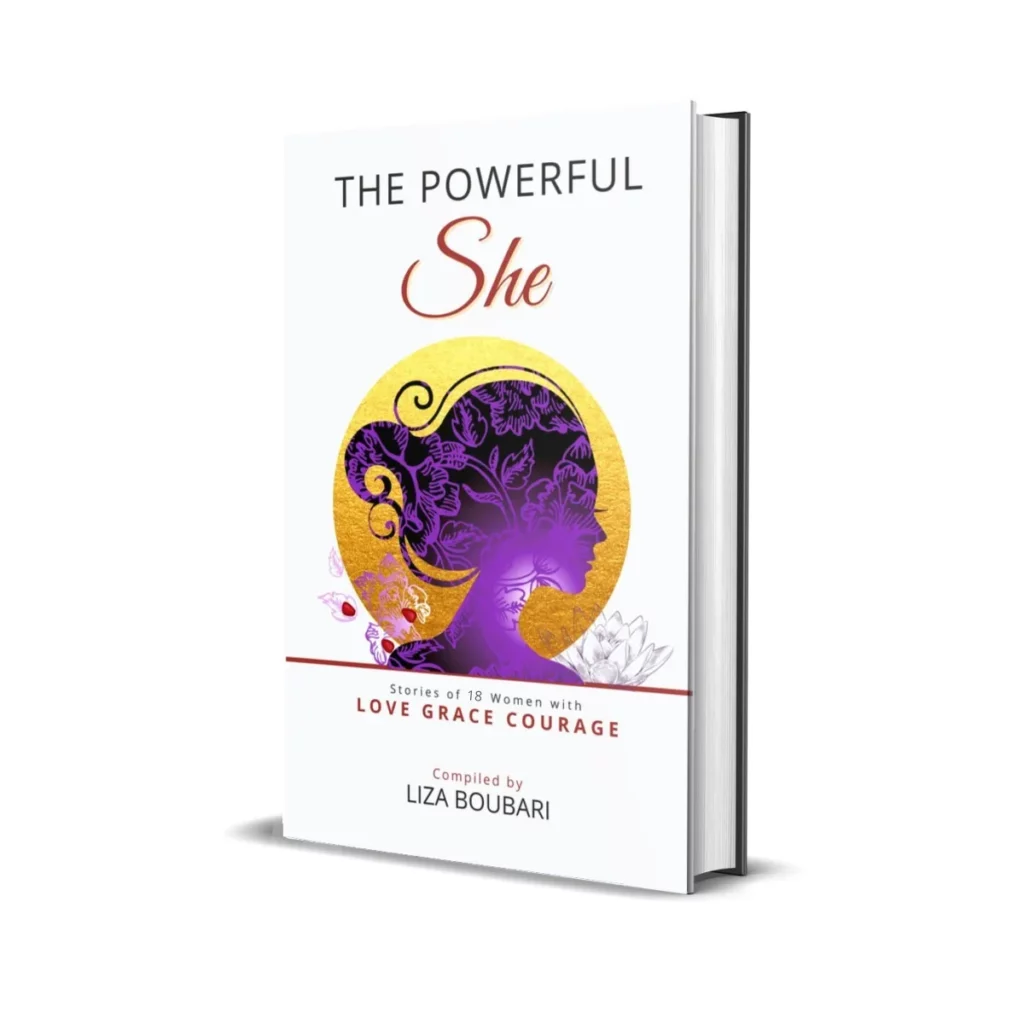 The Powerful Shes are stories of healing, bravery, courage, and empowerment
The stories inspire, guide, and motivate others on their life's journey.
Powerful Shes have a cause that can impact the lives of many!
The Powerful She is coming this September 30, 2023
Meet the authors at the Premier at The 3E Event at the Embassy Suites Glendale
and get a signed copy of the book!
The 3E Event
The 3E Mission is an impactful, uplifting, and expressive event – bringing awareness, education, expertise, resources, and a sense of community to all who attend.
Read the Stories
Our intention is to uplift, empower, and transform the lives of women globally – making a positive impact in the lives of over 1 Million Women and Girls to STOP Shrinking for others and Stand Up for Who They Are!
As a staunch and tireless advocate and trailblazer, it would be an honor to have you as one of our co-authors. BE part of "The Powerful SHE". YOU and myriad other women globally, each sharing their story.
A book of ' Love, Grace, and Courage'.
The stories may be just the message that touches the heart and soul of that one person who needs to read and/or hear it the most. Each of us is a success individually, but together, we are better!
"What you think – you create; What you feel – you attract; What you imagine – you become. You Matter" ~Liza
"Everyone has inside of her a piece of good news. The good news is that you don't know how great you can be, how much you can love, what you can accomplish, and what your potential is." – Anne Frank
A message from Liza
I want to introduce you to the co-authors of The Powerful She. I believe that together we can make a greater impact both locally and globally.
What was once a dream is now becoming a reality – a new book on the lives and achievements of powerful women like YOU.

The Powerful SHE gathered exemplary women from all walks of life together to share their stories of courage and triumph and to inspire, educate, encourage, and empower others.
Together, we aim to instill women and girls with an awareness of their inherent value — and to inspire one another with our respective professions, education, expertise, and resources. United, we will not just raise self-esteem, we will also give it a place within the core of each person.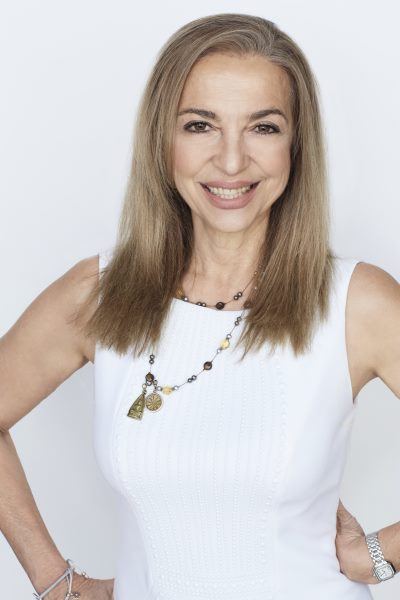 "Sometimes deciding who you are now is choosing to never be the same as you were." ~Liza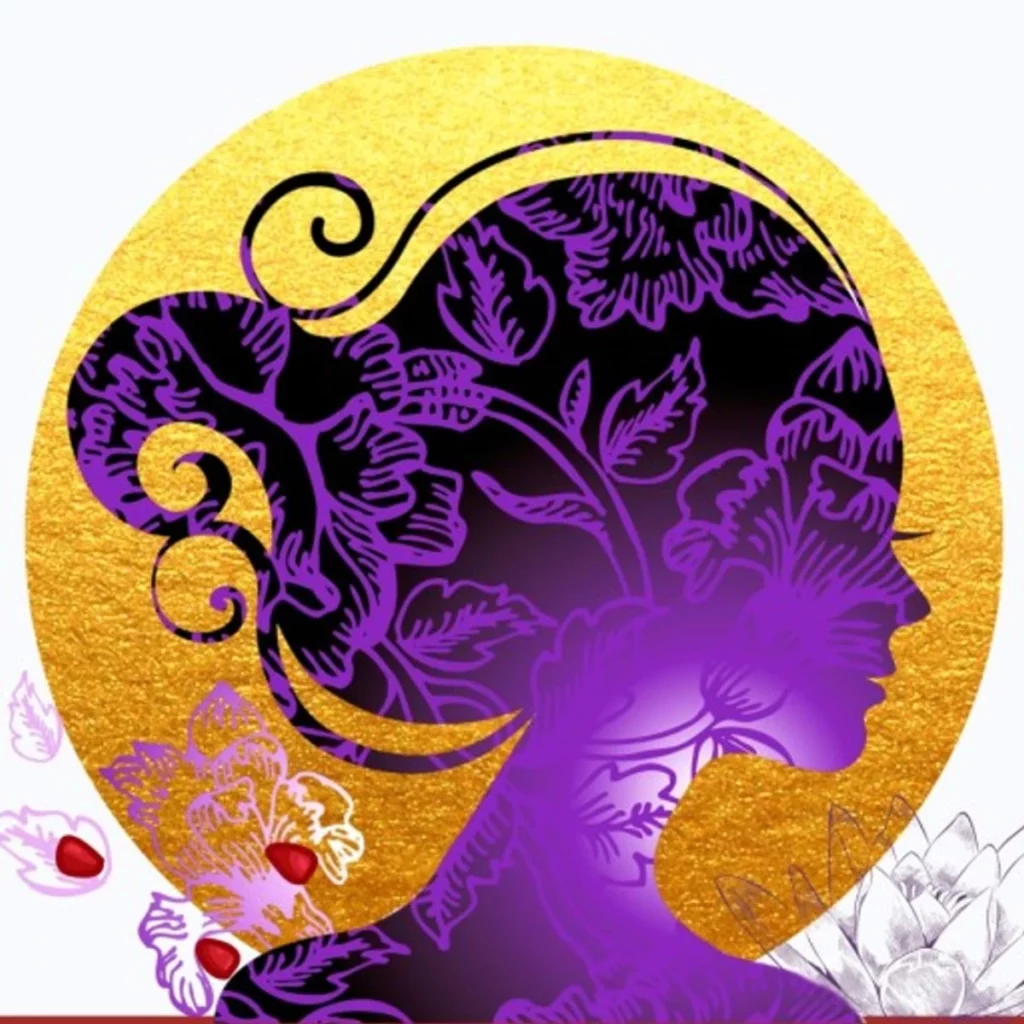 The Symbolism of the cover of The Powerful She
The Sun – Yellow represents the Cycle of life and the center and core of our body.
The Woman – beautiful just as she is, looking into the future (the left which represents our feminine energy – receiving side).
The Black – indicates all the difficult challenges we endure and overcome.
The Purple – is associated with royalty, luxury, and ambition – wealth, creativity, wisdom, dignity, devotion, peace, pride, and independence. Associated with the third eye, allows us to see the bigger picture and gain wisdom.
The Lotus – they are symbols of purity as well as symbols of strength, resilience, and rebirth because lotuses rise from the mud without stains.
The Pomegranate – the pomegranate symbolizes fertility and abundance. It is a symbol of life. Each mature pomegranate has 365 seeds, one for each day of the year.
Each of these stories holds immense significance in the lives of their own personal lives and of society. You are about to embark on a journey of women who embraced the qualities of Love, Grace, and Courage while experiencing a remarkable depth of feeling and a profound way of living. These three virtues intertwine, creating a powerful synergy that empowers women to navigate life's challenges with strength, compassion, and resilience.
Living with Love, Grace, and Courage requires inner strength and self-awareness. It necessitates a commitment to personal growth and a willingness to embrace vulnerability. As we embody these virtues, we come to understand our journey is not always easy, but nonetheless, the rewards far outweigh the challenges.

I hope by reading each chapter something resonates with you that inspires you to make a new choice, a shift within, or a difference in the lives of others.
Are you ready to read stories from these Bestselling Published Authors?
Evoke what was. Who you are (Your family, faith, tradition, past experiences)
Embrace what is. Where in life you are now (what have you overcome to be here – present)
Evolve to what will be. How you are making a difference or impact in your community at large or in the world (your Legacy – passion, philanthropy, profession)
What is The Powerful She?
The co-authors of this collection of women are from all walks of life. Our co-authors have lived through incredible circumstances and have come out stronger and more resilient because of it.
The stories in this book are transformational tales of moving through fear, angst, pain, and sometimes unimaginable situations and challenges into the expanse of freedom, ease, success, and the wonder of life instilled by faith, inspired by love, and influenced by tradition.
Are you ready to read some of these powerful messages?
What story will you read?
Chapters can reflect stories and the journey of empowerment, the releasing of fears and limiting beliefs, the discovery of inner strength, exceeding expectations to make a difference, and even choosing a path outside the box and growing into a more loving, powerful, and vibrant individual.
Find out how empowering these stories can be.
Reading these stories can help you on your own personal journey to empowerment. All the stories show the incredible resilience, courage, and strength that exist in each of us and You.
Are you ready to Blossom and Make an Impact?
The Powerful SHE
These authors are sharing their passion with the world! They are ready to Show Up, Step Up and Speak Up for a good reason. They are living proof of those who have a dream. Reading these stories may be just the message that touches your heart and soul when you need it the most. The co-authors are sharing a message that will guide, assist, and motivate you and others to live a more fulfilling and conscious life.
What we have to say MATTERS.
Our voice matters.
Our dream of having a global impact can become a reality.
The Powerful She is a woman who honors where she comes from, yet she has adapted, persevered, and grown as a global woman. The Powerful She is a woman of grace and courage who can trace her beginnings to the cradles of civilization—across her origins—to the cells that created humanity as we know it.
Every one of us has a story to share, and it's not just the story that is so compelling, but it's what each one has faced through insurmountable odds.
The Powerful She has overcome pain, challenges, and broken barriers to pave the way for future generations. She has made a significant impact in her field, from politics to business, entertainment to science. She relies on the synergistic soul of the universe to anchor herself — drawing from the lessons imparted to her by the women who came before her and passing them down to future young girls and women.
She has tapped into her feminine energy and inner strength to Show Up-Stand Up-Speak Up as an entrepreneur, a leader, a survivor, a healer, and a liberated woman with Love, Grace, and Courage to meet the powers within.
The Powerful She is YOU.
"Woman is a ray of God. She is not that earthly beloved: she is creative, not created." – Rumi
☑️ Show Up just as they are;
☑️ Stand Up for their beliefs and well-being first, and
☑️ Speak Up for themselves and who they are – because SHE Matters
The Powerful SHE supports women and girls to:
"Women are the real architects of society." ~Cher