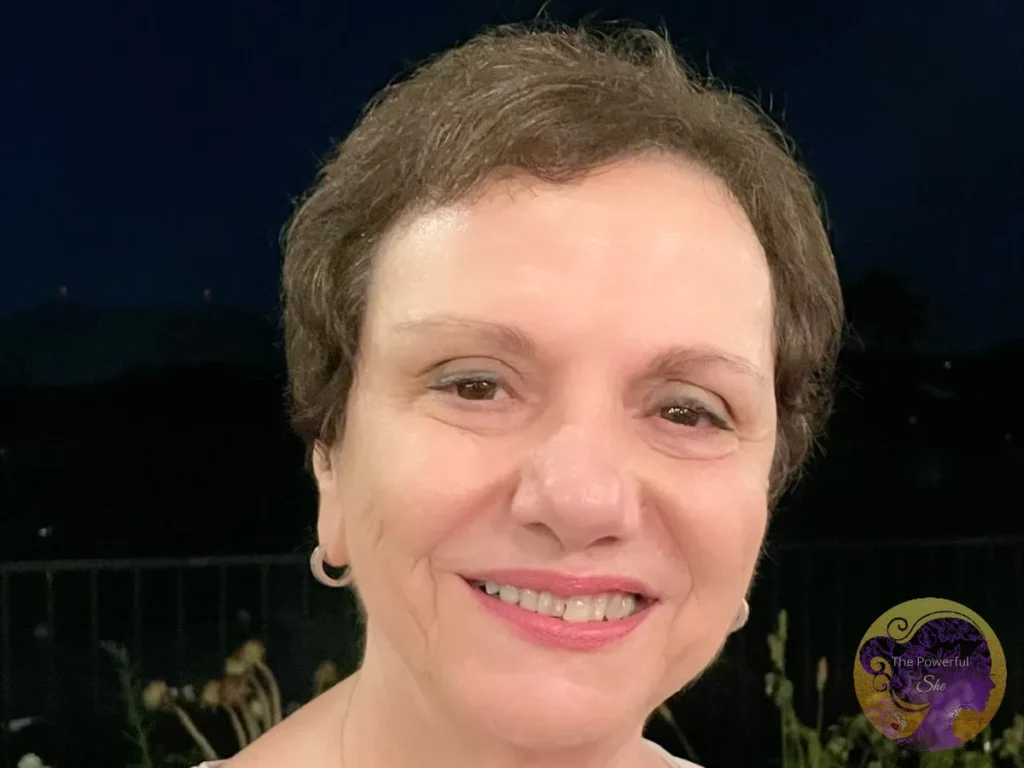 Manoushag Emirzian
"My Journey into Futures"
Manoushag was born in Beirut Lebanon on January 16, 1954, the first-born of five, to her mother Anna Stepanian, and father Garabed Beurklian. Her grandparents were survivors of the Armenian genocide. Her maternal grandmother was from Ainteb, and her grandfather was from Digranagerd. Her fraternal grandfather and grandmother were from Marash.
She attended Shalian Tatikian Armenian Evangelical school in Marash, Lebanon, and graduated high school in 1971. After graduating high school, she worked as a secretary in an Armenian school for two years.
Married in 1974 to Krikor Emirzian and moved to Cyprus. After seven months in Cyprus, she and her husband were forced to leave the country and get back to Lebanon because of political turmoil in Cyprus. Because of her family's support, she became a Naturalized Citizen of the United States before her marriage.
While in Lebanon, her son Daniel was born, and in 1975 the family moved to Hollywood, then Atwater, and then in 1977 to La Crescenta. The first couple of years was all about adjusting to a new country, rearing a child, and being a source of strength to her husband.
In 1977, Manoushag Emirzian attended business college in Glendale, majoring in Accounting. Upon graduating, she landed a job in accounting with Carpenters Joint Apprentices and Training Committee Fund (JATC), which was training apprentices while landing them jobs related to their trade, such as in construction, plumbing, electrical, etc. On May 6, 1980, while working with (JATC) her daughter Annie was born. The following year, on September 13th, her youngest daughter Betty was born. She then stopped working and become a stay-at-home mother.
In 1983, she was managing the business that her husband and his brother established in shoe manufacturing in Los Angeles. She took care of payroll, accounting, and administrative jobs. At that time computers were a new concept and new for handling accounting systems. I was part of switching from a manual system to a computer system. For the time, this was an ideal job, because working for our own business, she had flexible hours to adjust to my children's needs.
As the business was relatively successful, she stayed home and after a few months, she decided to attend community college in Pasadena. She received an Associate of Arts degree.
Manoushag Emirzian decided to land in the Real Estate business and became a salesperson in Real Estate. She loved working with individuals and families, helping them to homeownership. She received her broker's license in 1994.
After dealing with serious health issues, I slowed down and eventually retired from RE.
In between my Real Estate career, she got an interest in Trading. She tapped into it, left it, and then wanted to pursue to became a trader.
She generally loves movies, specifically old classic movies. She has an intrinsic interest in science and is interested in Health Science, Natural science to Astronomy. Loves to explore historical sites.
Now retired, she involves herself with ordinary day-to-day events. She involves herself in day trading and looks forward to whatever the occasion will call into.
Excerpt from Manoushag Emirzian's The Powerful She Chapter: "My Journey into Futures"
My Journey into Futures. It sounds like a science fiction venture, similar to that of Michael J. Fox and Christopher Lloyd in the 80's film, Back to the Future. But the type of future I'm referring to has nothing to do with a time machine. I am, in fact, speaking of financial futures, where a trader speculates on an underlying asset's price movement or financial index. If the trader's decision to buy or sell futures is correct, then profit is realized.
It sounds simple. But there are a lot of moving parts, and the path to a successful outcome is not always a straight one. After all, between buying and selling, there is a 50% chance of profit. And profit margins can vary widely.
Realizing the opportunities offered in the market interested me years ago. But the biggest question was: where do I begin?
Read the rest – Get The Powerful She