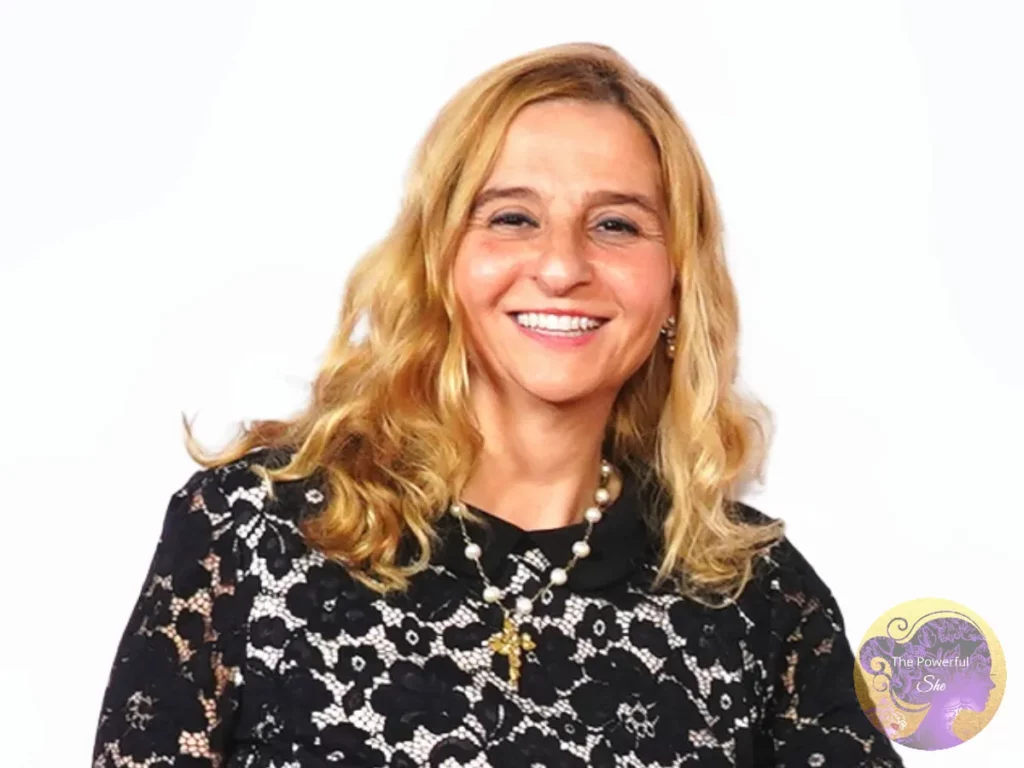 Baydsar Thomsian
"Breaking Barriers, Inspiring Change"
Baydsar Thomasian is the Political Consultant to California Senator Maria Elena Durazo. Her career spans over two decades of impactful public service to Hollywood, the City of Los Angeles, and the State of California. She has served as Hollywood Field Deputy for former Councilmember Jackie Goldberg, Senior Field Deputy for former Council President Eric Garcetti, Deputy District Director for Senate President Pro Tem Kevin De Leon, and currently serves as a Political Consultant to Senator Maria Elena Durazo.
As a veteran public servant, Baydsar's work has impacted perhaps every organization in the Hollywood and Armenian communities. Born in Armenia and raised in Los Angeles, she is the first Armenian immigrant deputy who has served the City of Hollywood area for over two decades. She led the effort in 1999 for creating Little Armenia and also helped the Thai Community to create Thai Town. The City Designation led to years of Armenian Genocide marches, commemoration events, and festivals.
In 2005, she led the delegation to Armenia to form the Sister City relationship between Yerevan and Los Angeles after getting Councilmember Garcetti to travel to Cambridge to get permission from Cambridge due to Sister City regulations of not having more than one Sister City per capita in the U.S. Yerevan and Los Angeles officially became a Sister City when she led the delegation with Garcetti and Governor Howard Dean to Yerevan for the signing.
Baydsar has also been instrumental in bringing hundreds of thousands of dollars of State and City grants to dozens of organizations in Hollywood.
In 2008, Baydsar joined the staff of then Assemblymember Kevin de Leon who represented the Little Armenia region, and worked in his office for close to 10 years. The year she joined the State, the 101 Hollywood Freeway finally received the Little Armenia exit signs funded by the Senator, not the Community.
She has worked very closely with the Hollywood Business Improvement District, the Hollywood Chamber of Commerce, Hollywood, and area business owners to make Hollywood safer, cleaner, and more livable for its residents. Since working for the State her focus has been assisting businesses to navigate through the State bureaucracy – thus resulting in the establishment of hundreds of new businesses as well as the creation of hundreds of jobs in our communities. Furthermore, in her position, Baydsar has had a direct influence on the passage of many Bills that affect the community, including the Hollywood Film Tax Credits. Among her greatest achievements was helping start the Los Angeles Center for Education and Research (LACER) after-school program with Councilmember Goldberg. LACER's after-school program has directly affected and improved the academic and personal growth of several thousand children in the Hollywood community.
In addition to her achievements in public service, Baydsar Thomasian has been and remains an inspiration for women. Through her diligence and accomplishments, she has inspired women to aim high and make a difference in their communities. Using her position at the Senate Pro-Temps office she was instrumental in appointing several immigrant women to CA State Commissions.
Over the years, Baydsar Thomasian has mentored minorities, immigrants, disadvantaged youth, and other segments of our community on empowerment and engagement. In addition to being a professional career woman, Baydsar is also a dedicated mother and wife who volunteers her personal time to non-profit organizations in her community and mentors young adults seeking to improve their academic skills. Baydsar has sat on the Board of the prestigious Jesse M. Unruh Institute of Politics at USC as an Ambassador, mentoring and guiding students to make a difference in society.
In 2006 Johnny Grant nominated her for the Women of Distinction Award.
Excerpt from Baydsar Thomasian's The Powerful She Chapter: "Breaking Barriers, Inspiring Change"
Within the world of politics, deputy positions are transient, accompanying the entrance and exit of elected officials. These positions lack protection from unions and face constant jeopardy. Nevertheless, in this demanding context, I not only survived but thrived within Hollywood District spanning 29 years. Councilman Mike Woo, Councilmember Jackie Goldberg, Senator Kevin de Leon, and now Senator Maria Elena Durazo – each representing Hollywood since 1994 – have all played pivotal roles in shaping my experiences along this enduring journey. My service under Kevin de Leon marked a period characterized by significant personal growth and influential strides within my career.
Read the rest – Get The Powerful She