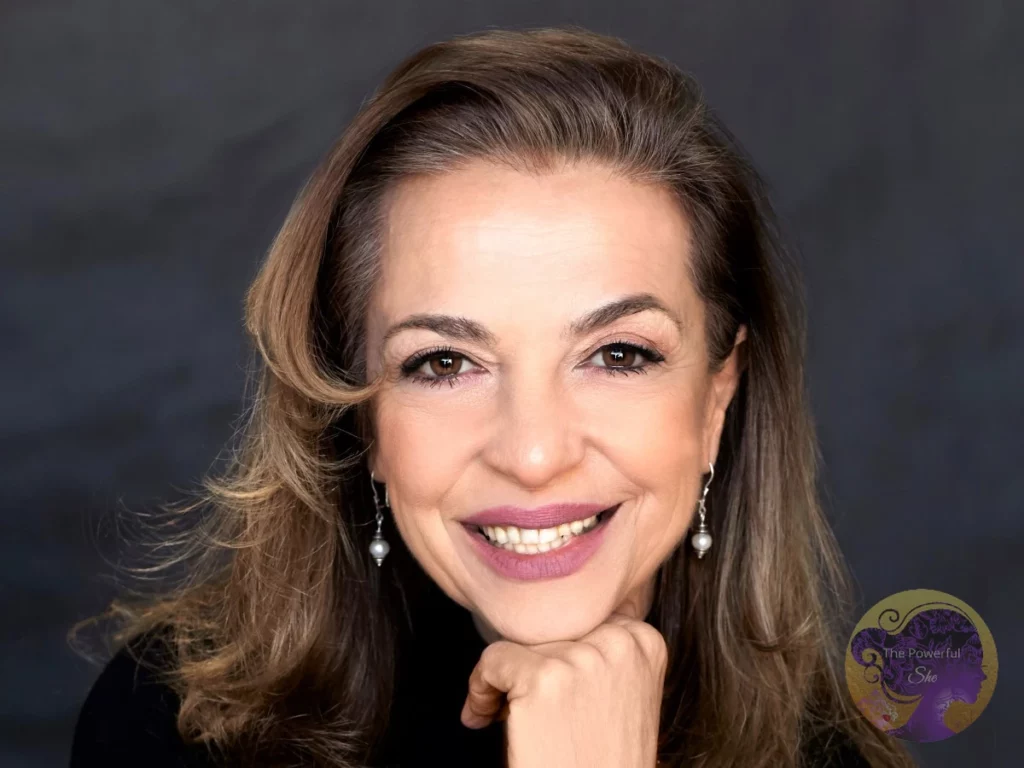 Liza Boubari
"HealWithin Evoke – Embrace – Evolve"
There has been a growing interest in the connection between the mind and body and its relationship to stress and disease. Liza's knowledge of the corporate world is due to years of experience in law offices as a paralegal and legal assistant. It was her own powerful healing experience through hypnotherapy that led her to this science. Changing course, she chose this path to help others heal. In 1999 she founded HealWithin, Inc., a Healing Center for Mind-Body Therapy, and has been growing since.
Liza is a Best selling author, motivational speaker, and host of Liza.TV and weekly podcasts.
Liza earned her Clinical Hypnotherapy Certification from the Hypnotism Training Institute of Glendale in 1996. She is also Certified as Stress Management Counselor, Action Coach, Anger Management, and Domestic Abuse Consultant.
In 2013 she founded and has been the lead organizer for The 3E Event, which in 2022 celebrated the 8th Annual 3E Event – dedicated to empowering and inspiring women. The 3E objectives: to Evoke what was, Embrace what is, and Evolve to what will be -"YOU Matter".
In 2018 Liza founded HealWithin International, a 501C3 organization that provides mental, physical, and emotional healing through integrative and holistic methods to children 8-17, who have suffered the loss of their mother.
Today, she is on a new venture, launching a collaborative book called The Powerful She, and her TV show on Liza.TV – spotlighting inspiring individuals, especially women, who have had a unique experience or have overcome extreme challenges of their own, healed their pain, and are now able to make a difference and impact the lives of others. Lastly,
A good-standing member since 1997, Liza served 2 terms on of the most prestigious boards in her field, The Executive Board of the American Council of Examiners.
Liza has been the recipient of numerous awards, including Citizen of the Year 2022 by the Glendale Association of Realtors, been featured on the cover of Business Life Magazine as a Women Achiever in 1995, and again in 2014; as well as "Women of Courage" in 2010 by the City of Glendale's Commission on the Status of Women.
Believing in giving back and a passion for kids, she prides herself as a member of the Glendale Kiwanis Club since 1993 and serves as a Board member of The Guild for Adventist Health, Glendale. Member of Glendale Crime Stoppers for 12 years and President 2015-2017. 1st VP with Soroptimist International of Glendale; 2nd Vice President Community Liaison with the Glendale YWCA; Pacific Clinic Armenian Advisory Board; and 14 years with ToastMasters International, served as President of The Executive Toastmasters in 2000 and 2002.
Excerpt from Liza Boubari's chapter: HealWithin – Evoke, Embrace, Evolve
Healing any trauma can be a process that involves addressing and perhaps resolving the unresolved emotional and psychological wounds passed down through generations. Maybe my grandmother's pain watching her mother's dying body being dragged during the Armenian Genocide, passed on, leaving imprints in my DNA – influencing my behavior and emotional responses, even if I haven't directly experienced it myself.
Read the rest – Get The Powerful She
When we suffer from Self-worth – we become critical towards others. Let's Elevate one another.

Liza Boubari