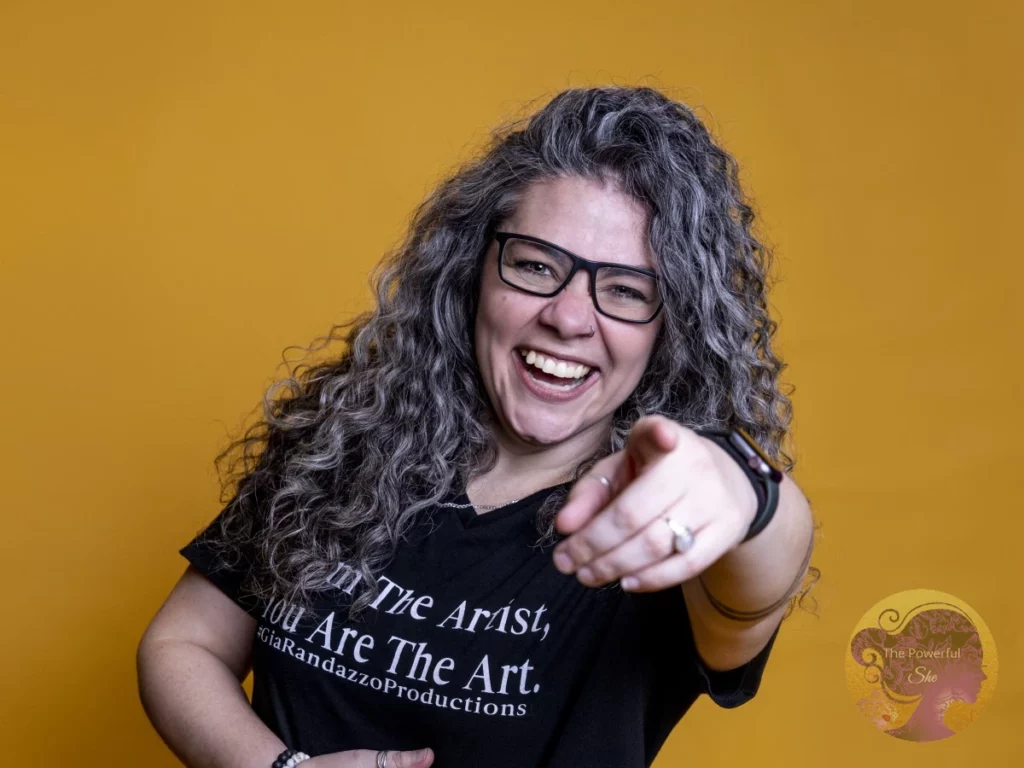 Gia Randazzo
"Single Flower in a Concrete Street"
Gia Randazzo is a renowned international fine art photographer as well as a trained Ontological Facilitator.
She focuses on the physiological reframing of internal dialogue to help others be fully present and accepting of their mental, physical, and emotional bodies. With specialized training and over 20 years of experience, Gia goes far beyond the traditional photo session in order to create a sacred space to access full transparency in a way that is healing and transforming.
A chameleon with the ability to give support in many ways, Gia utilizes her skill set for fine art portraiture and motivational public speaking, as well as creating and facilitating retreats, workshops, and group healing experiences.
Gia has photographed many high-profile clients in over 15 countries, offering the exclusive opportunity to bring her studio to any client in any location, regardless of where they are in the world. With a warm, vivacious manner and magnetic personality, Gia draws others in and uses her life experiences and training to instill positive concepts within others. The chapter within is only a short glimpse into an extraordinarily colorful life.
Excerpt for Gia Randazzo's The Powerful She Chapter – "Single Flower in a Concrete Street"
Have you ever figured out how a single flower can bloom in the middle of a concrete street? Where are its roots, and how deep do they go? Who planted the seed? Who nurtured it? Does it have a plan on how to survive? After it dies, does it rebloom, or does it have hope that it even might? Does it know it will one day be picked from the cracks it grew from and become an inspiration for others!?
Hello! Let's dive into the woman that represents this flower. Come along as I give you a window into my story. After all, it's highly likely that there are many others who feel as I do.
Read the rest – Get The Powerful She